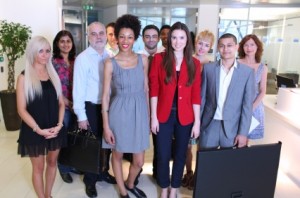 The Vappingo Crew is pleased to announce our new document rewriting service.
Rewriting involves taking a written document and writing it again in completely different words.
Who are document rewriting services suitable for?
Rewriting services are great for people who have a document that they would like to use but do not own the rights to publish it.
Businesses that require help rewriting articles. For more information, see our guide to how to rewrite articles.
Individuals who need unique content for their sites in order to avoid duplicate content issues.
Businesses that have product descriptions that need to be rewritten in unique English.
Online rewrite: what do you get?
Hassle-free unique content: take a document you like and allow our writers to create a 100% unique version for which you own the full rights.
Documents written by English experts: you can have full peace of mind that your documents are free of grammatical, punctuation and spelling errors.
Professionally rewritten articles that avoid the problems with rewriting tools.
Quick turnaround: documents can be rewritten within 24 hours.
Satisfaction guaranteed: risk-free ordering process, if you don't like the final document, you don't need to pay for it.
Low prices: professionally written documents at a fraction of the price of paying for a writer to produce a document from scratch.
What our rewriting services include
Our professional editors can polish your old content and take it from good to great. Our online rewrite service includes the following:
Complete rewriting of any document so that it communicates exactly the same message using different words.
Paraphrasing and summarizing content in your own words (see how to paraphrase for more information).
Improvement of long, awkward sentences into crisp and succinct written English.
Grammatically correct written documents that are free of any spelling, punctuation or vocabulary errors.
Revision and improvement of written English.
Please note that we can only rewrite dissertations, essays, and theses if you own the rights to the original content. You can read more here: rewriting your thesis.
Documents that we rewrite
We can rewrite any document. Including, but not limited to, the following:
Prices
Our online rewrite services are charged according to document length and time scale. The following rates apply:
24 hours= $0.040 USD per word
48 hours= $0.038 USD per word
72 hours= $0.036 USD per word
Order our rewriting services online now.
>>>>
Give Vappingo a try today; you'll be surprised at how much difference a professional proofreading company can make!
Order now
>>>>