How to rewrite articles the smart way. Stop wasting time and money on boilerplate content or rewriting software that doesn't work. Let us show you how to use content that has worked for others to quickly and easily generate more leads and sales.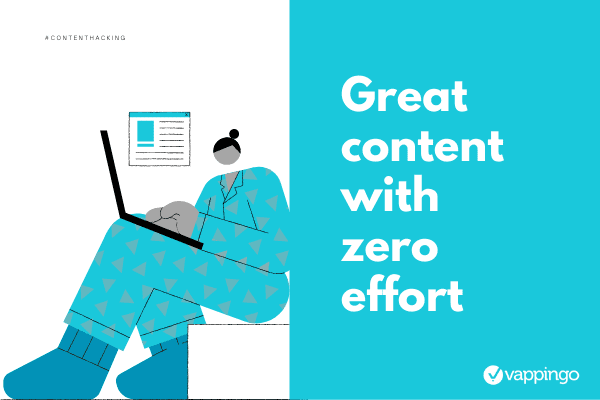 You've heard it time and time again:
Content is king.
But not any old content. It has to be great content.
Creating Great Articles
Great content increases your search engine rankings, improves visibility, and establishes you as an authority in your niche.
In short, great content means traffic, sales… and that sports car you've had your eye on.
But if copywriting isn't your thing or you haven't got time to sit at your computer generating amazing lead magnets, landing pages and blog posts, how do you actually get your hands on great content (the type Google likes)?
Generating Great Articles: The Options
Article Creation Through Content Mills
You may be tempted by the services of a content mill content writing service. The former whip up blog articles and sales pages at a rock-bottom price, giving you a ton of posts in exchange for very little cash.
However, this approach is fatally flawed for three reasons:
$10 articles are NEVER going to be the most amazing thing to hit the Internet. Just in case you didn't know, the long-suffering writers churning out these articles are paid as little as $2 per blog post. Think about it: No skilled content marketer will ever work for that fee.
Google's Panda algorithm. If you own a website, you HAVE to understand that Google gives better rankings to websites with useful content and penalizes "thin" content (AKA articles produced by content mills).
This "boilerplate" content is bland, generic, and, in most cases, pretty lame. In a bid to create content that engages everyone, you effectively pay for low-cost articles that don't speak to anyone at all (and they CERTAINLY don't appeal to your customers).
There's no such thing as generic appeal.
Online Article Rewriting Tools
Or perhaps you've tried rewriting tools.
This would be scraping the barrel. Article rewriting apps are very time-consuming to use because they churn out pretty rubbish results. They place synonyms in random places and claim the content is rewritten. However, the outcome is using nothing short of incoherent garbage. Let's try this paragraph alone as an example. I used the article rewriting software that appeared in the top spot on a Google search for rewriting tools, and here's what it churned out:
Or then again maybe you've had a go at reworking programming. This would truly be scratching the barrel. Article changing applications are in reality very tedious to utilize on the grounds that they produce beautiful junk results. They basic spot equivalent words in irregular places and guarantee the substance is reworked. Be that as it may, the result is utilizing out and out unintelligible trash. How about we attempt this passage alone for instance. The article modifying programming that set in the top positioning on a Google Search revamped it as follows:
Not particularly impressive, is it? I doubt very much you will get repeat visitors to your website on the back of that. And if that's not enough evidence for you, check out our case studies, which prove once and for all that rewriting software does not work.
So, what can you do?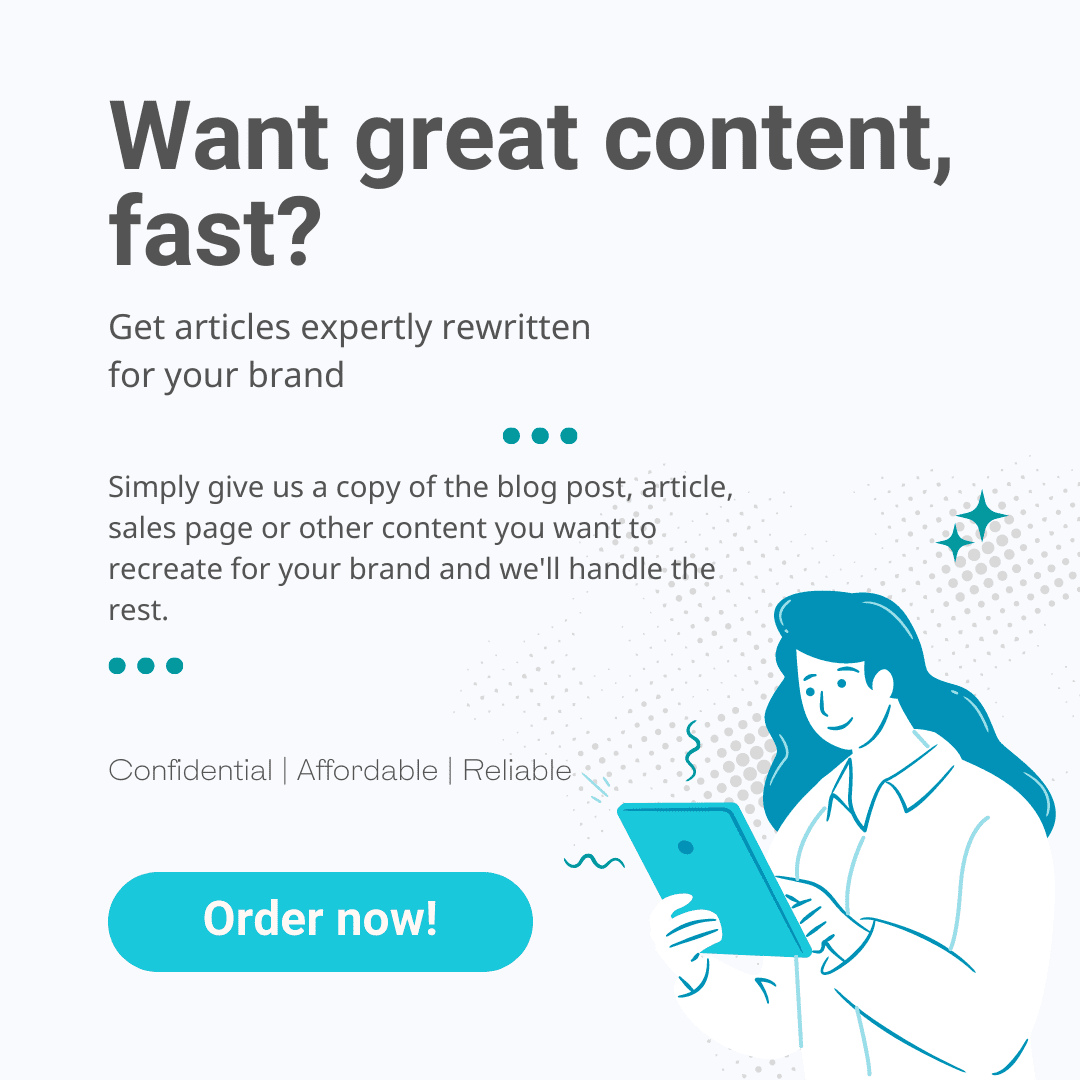 The trick is a combination of expert human paraphrasing and creativity: How to rewrite an article without plagiarism.
Let's have a look at how some of the industry leaders are getting it done.
How to Rewrite Articles: The Skyscraper Technique
If you haven't heard of Brian Dean's skyscraper technique, you should look it up right now. You can read tons of stuff about this strategy floating around the web, but the key process is as follows:
Identify a problem or pain point that impacts your target customer.
Find some link-worthy content that solves that problem.
Rewrite the article (or combination of articles) to make the content unique, your own and even better.
Share your content with the right people.
Despite Google's best efforts, the majority of the SEO blogs, content marketing experts, digital marketers, and growth hackers, are all sharing very similar content. However, they are rewriting the articles to make them their own, and THAT'S what sets them apart from the rest.
The upshot: You should be aiming for quality content, not necessarily original content. Well, at least until you make a name for yourself and can afford those expensive copywriters.
So, how do you get amazing content that drives traffic and, more importantly, sales?
It's a really easy three-step process: You reproduce the wheel.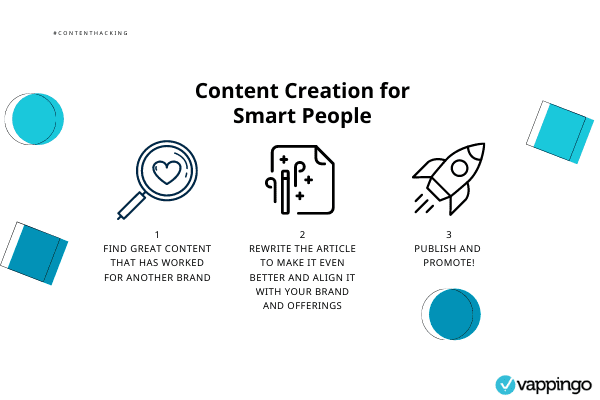 Find great content that has delivered real results.
Rewrite the article to make it even better and to align it with your brand and offerings (don't be tempted to use software to rewrite the articles: It doesn't work, as we demonstrated above),
Publish and promote.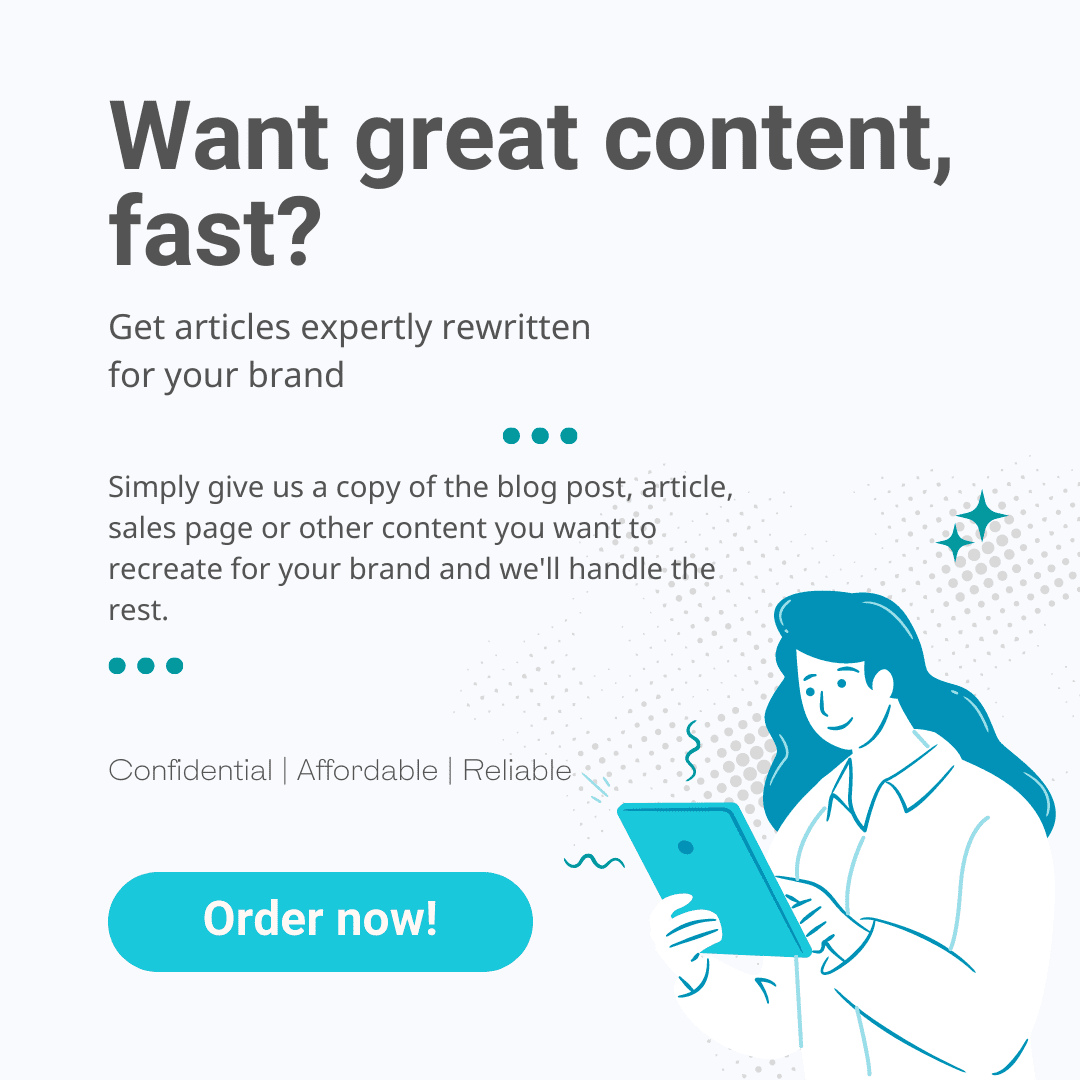 What have you got to lose?
At best, you'll gain a bucket load of links and established quality traffic streams. At worst, you'll have great content for your website (not the thin crap that content mills churn out) that establishes you as an authority and drives sales.
Looking for a native English expert to rewrite articles for you? Check out our services now.