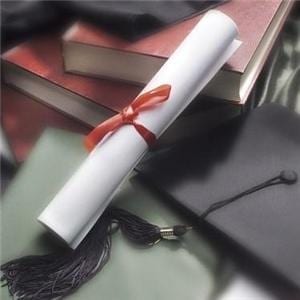 Your statement of purpose is an extremely important document that can heavily influence whether or not you are offered a place on the university course of your dreams. Every year university admission departments review thousands of student statements and, for this reason, you need to make sure that you know how to write a statement of purpose.
Before we proceed, it's important that you understand that a statement of purpose is not the same thing as a personal statement or application essay. For more information, check out our guide to the difference between a personal statement and a statement of purpose. If you are looking for help writing a personal statement, you would be better off reading our guide on how to write a personal statement.
5 Reasons Why Your Statement of Purpose Needs to be Perfect

Competition for places at the best academic institutions is very steep, and every year universities and colleges receive thousands of applications from candidates who have top grades and very similar academic achievements. Your admission essay, or statement of purpose, is your one opportunity to stand out from the rest of the applicants and secure a place at the university you have dreamed of. Using a professional proofreading and editing service can assist you to formulate a statement that is well-structured and accurately conveys your spark.
For some great tips on crafting the perfect statement of purpose, take a look at our guide to statement of purpose formatting.
If your statement of purpose is effective, it may win you an advocate on the admissions committee; this will be worth more than its weight in gold.

The statement of purpose can help you to focus your mind and will assist you during the interview stage (if you get that far).

Stupid mistakes will reflect badly on you as a viable candidate and will seriously detract from the work that you have put into the rest of your application form. Our statement of purpose editing services can assist you to ensure that this doesn't happen. Our qualified proofreaders will check your statement with a fine-toothed comb and give you full peace of mind that it is 100% free of spelling and grammatical errors.

The statement of purpose is the only element of your application that you have full control over. The statement provides you with an opportunity to explain your background and any issues or gaps in your CV or grade performance- don't waste this valuable chance to rise above the rest.
Our editors and proofreaders can help you to turn your statement of purpose into a perfect written document that gets you noticed by admissions committees and effectively communicates your skills and capabilities. Write the very best statement you can, and you will have an edge over your competitors and will be better placed to persuade your audience that you are worthy of a place at their prestigious institution. The statement of purpose you submit as part of your university application process is your biggest opportunity to shine, make sure it's perfect by using our statement of purpose editing services.