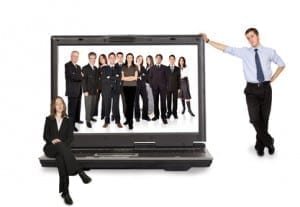 If you're searching for an online English check then stop here; you've found exactly what you need. Vappingo's online editing and proofreading services provide a quick and easy English checking service from just 0.020 USD per word! You may have been searching for grammar software or an automated service… to use these would be a big mistake and won't give you the best results. Software can't tell you how to fix mistakes and won't be able to assist you to express yourself using the best possible choice of words: WE CAN!

Who Would Benefit From Vappingo's Online English Check?
Our English checking service is ideal for you if any of the following apply:
You struggle to express yourself in written English and need help structuring your thoughts.
You want to ensure that your important documents contain English that is 100% perfect.
You want to enhance their written communications and ensure that they are the best they can be.
You lack the attention to detail that is needed to ensure perfect written documents that are free of any errors.
You need assistance in understanding and applying grammatical, punctuation, spelling and vocabulary rules.
You do not have enough hours in the day to do the mundane work of proofreading and editing.
Document Types:
Our online English check service can be used for any document at all, including the following:
Single sentences and short paragraphs
Manuscripts
Books
Short stories
Scripts
Academic papers including essays, theses and dissertations
Journal articles
Research papers
Operating manuals
Business sales letters
Marketing plans
Proposals
Product descriptions
Advertising copy
Online articles…
…you name it, we can check it!
English Check- Prices:
We don't believe in complex pricing structures and, for this reason, our affordable online English check from our online proofreaders is priced on a per word basis:
24 hours= $0.028 per word
48 hours= $0.024 per word
72 hours= $0.020 per word