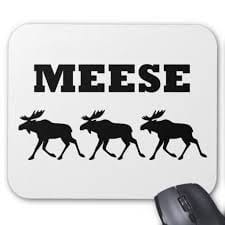 The majority of nouns have distinct plural and singular forms. However, there are a number of special words that are spelled and pronounced exactly the same way in both their singular and plural forms. Here are 101 words that are both singular and plural.
If you are not sure how to convert a singular noun into a plural noun, check out our guide to how to convert a singular noun to a plural noun.
Accommodation
Advice
Alms
Aircraft
Aluminum
Barracks
Bison
Binoculars
Bourgeois
Breadfruit
Cannon
Caribou
Cattle
Chalk
Chassis
Chinos
Clippers
Clothing
Cod
Concrete
Corps
Correspondence
Crossroads
Deer
Dice
Doldrums
Dungarees
Education
Eggfruit
Elk
Eyeglasses
Fish (numbers of)
Flares (clothing)
Flour
Food
Fruit
Furniture
Gallows
Goldfish
Grapefruit
Greenfly
Grouse
Haddock
Halibut
Head (cattle)
Headquarters
Help
Homework
Hovercraft
Ides
Insignia
Jackfruit
Jeans
Knickers
Knowledge
Kudos
Leggings
Lego
Luggage
Moose
Monkfish
Mullet
Nailclippers
News
Offspring
Oxygen
Pants
Pyjamas
Passionfruit
Pike
Pliers
Police
Premises
Reindeer
Rendezvous
Salmon
Scissors
Series
Shambles
Sheep
Shellfish
Shorts
Shrimp
Smithereens
Spacecraft
Species
Squid
Starfruit
Stone (weight)
Sugar
Swine
Tongs
Trousers
Trout
Tuna
Tweezers
You
Wheat
Whitebait
Wood
Can you think of any words that are both plural and singular? Leave a comment and let us know!