This totally outlandish cover letter is actually quite inspiring. On face value, it actually checks all the boxes: grabs attention (check), focuses on why the candidate is different (double check) and avoids cliché phrases that have no real substance (mega-check). However, it's safe to say that this type of letter isn't going to get you a job… unless you want to work for Vappingo; seriously, this guy sounds like exactly what we've been looking for.
If you want to avoid your cover letter becoming a mockery of a sham, take a look at our formula for writing a cover letter.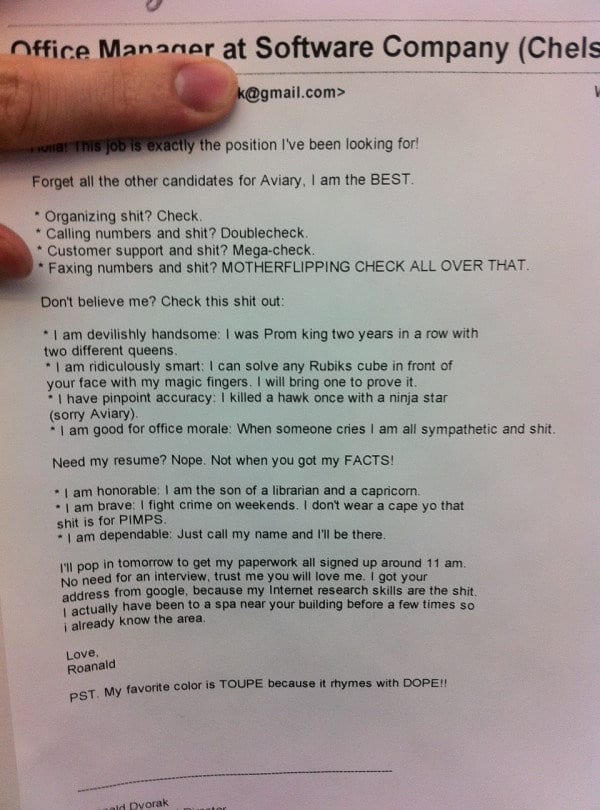 Via Useless Humor
Need help with your cover letter? Check out our cover letter editing services.
Looking for more examples of cover letters that are so bad they are brilliant? Take a look at these 11 hilariously funny cover letters that people actually sent!