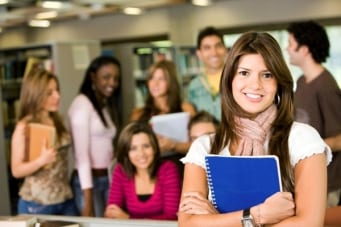 ESL proofreading by Vappingo's professional proofreading team is available from as little as $0.020 USD per word!
ESL proofreading is an extremely valuable service that can really make a difference to the written documents produced by non-native English speakers. Writing in a different language can be quite a daunting process. Unlike spoken English, written documents are there for everyone to see, and it is crucial that great care and attention is taken over their content.
Many ESL learners recognize the need to ensure that their written work is free of grammatical and spelling errors but they mistakenly rely on ESL proofreading software. This is of no use whatsoever to the majority of English learners. Spelling and grammar checking computer programs fail to detect incorrect word usage or tense, and can only point out that something may be incorrect. Without expert English knowledge, you may be unable to verify if it is indeed incorrect and how you should fix the error.
Vappingo's ESL Proofreading Services
Writing in English isn't always easy, even for native speakers. It is a very complex language with a confusing set of rules accompanied by an even more confusing set of exceptions to these rules. Whether you are writing an application essay, a term paper, a thesis or an article, your writing needs to clearly and accurately express your thoughts. Grammatical mistakes and structural flaws distract the reader, damage your grades and diminish your professional credibility. Our ESL proofreading services can help you to check your English and allow you to publish all your ESL documents with confidence.
Benefits of Our ESL Proofreading Services:
Make sure you're understood: We can help you to refine your English communications so that you achieve your communication intentions every time.
Improve your English: See how our expert ESL proofreaders modify and adjust your English language structure. Grow your vocabulary and English usage through learning from your mistakes.
Publish with Confidence: Know that your document has been thoroughly checked by a professional proofreader and that the English contained within in it is suitable for your needs.
Save money: There's no need to pay for an expensive translation agency. Allow us to work wonders on the structure and grammar of your written English documents so that they convey the message you intended.
For professional ESL proofreading.
ESL Proofreading Service Inclusions:
Our ESL proofreading services include checks for errors within the following elements of written English:
Apostrophes
Capitalization
Comma Usage and Splices
Grammar Usage
Punctuation Marks
Sentence Structure and Effectiveness
Sentence Fragments and Lengths
Spelling
Subject-Verb Disagreements
Tenses
Typography
Full confidentiality and privacy is guaranteed. Our SSL security means that your documents are perfectly safe with us.
Document types:
We can proofread absolutely any type of written document- essays, theses, letters, personal statements, job application forms, statement of purpose; the list is endless. No document is too small so if you're simply looking to have a sentence verified, we can help.
ESL Services Prices:
Proofreading Prices:
To keep things simple, our proofreading services are priced on a per-word basis:
24-hour turnaround= $0.028 per word
48-hour turnaround= $0.024 per word
72-hour turnaround= $0.020 per word
Editing Prices:
24-hour editing= $0.036 per word
48-hour editing= $0.032 per word
72-hour editing= $0.028 per word
There really is no substitute for a professional proofreader. Don't take any risks with your written documents, use the services of an affordable editor today.