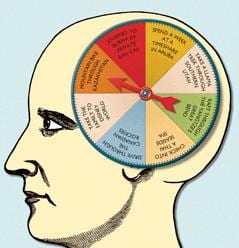 College application essays are fraught with anxiety and stress for the average high school senior. Whether you are asked to answer a bizarre question like, "What are your thoughts on February?"—or a more mundane question about how you have demonstrated leadership skills under pressure, you may be losing a great deal of sleep about how the essay will impact your chances of gaining a place at the educational establishment of your choice.
If you're here, then chances are you're looking for information about writing college application essays. Luckily for you, we have five great tips that should help you out in your moment of need.
5 Character traits that are essential for college application essays

Concise. Grab your reader's attention and then get straight to the point. Don't be tempted to ramble on and on about how great you are. Keep it short and sweet, and the admissions reviewers will thank you for it.
Unique. University admissions boards are literally reading thousands of these application essays, and no doubt everyone pulls from the same stock phrases and anecdotes. Don't be tempted to use the same old lines that you find in the same application essays, try and distinguish yourself by being individual.

Coherent. Your college application essay has to be extremely well written. You have a short space to sell yourself, and this should not be wasted with mindless rambling and unclear vocabulary. If you are not 100% confident in your written English abilities, consider utilizing editing and proofreading services to perfect your admission essay on your behalf.

Honest. Don't be tempted to oversell yourself and claim to have made extreme achievements that people previously thought impossible—unless, of course, you really did. Any claims you make within the admission essay may later need to be clarified during an interview, and you will find yourself in hot water if you've told any porkies.

Accurate. Your admission essay has to be 100% clear of spelling, grammar, and punctuation mistakes. One tiny typo could mean the game is over and your aspirations to attend the college of your dreams will be shattered: it really isn't worth it. Get a friend to edit your admission essay on your behalf or, better still, hire a professional proofreader to give it a once over. Vappingo's proofreading services are available 24/7, and from just $0.020 USD per word, you can have an English expert hone your document to perfection.