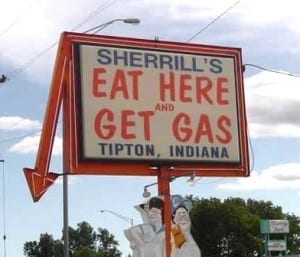 We love receiving links to funny bloopers. These funny restaurant signs were sent in from a professor of English who uses them in her class.
The following funny restaurant and hotel signs are real. We think the people who wrote these are in desperate need of our professional proofreading services!
P.S. If you like these, you'll love our President Bush Bloopers.