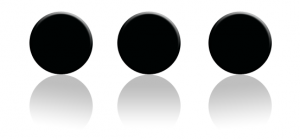 Knowing when to use dot, dot, dot, or the ellipsis as it is formally named, is something that does not come naturally to many writers, and it is one of the most commonly misused punctuation marks in existence.
One of the main causes for this confusion concerns the fact that the dot, dot, dot has evolved into a punctuation mark that is frequently used in informal communications, often to denote a pause or that some information is missing. While this is perfectly acceptable, the ellipsis has been increasingly overused to the point that many people litter their writing with multiple period marks to the extent that it often loses all meaning. In this article we take a look at the ellipsis, what it looks like and, most importantly of all, when it should and should not, be used.
If the elipsis is not the only punctuation mark you struggle with, you may also appreciate our guide to the the punctuation marks everyone should master.