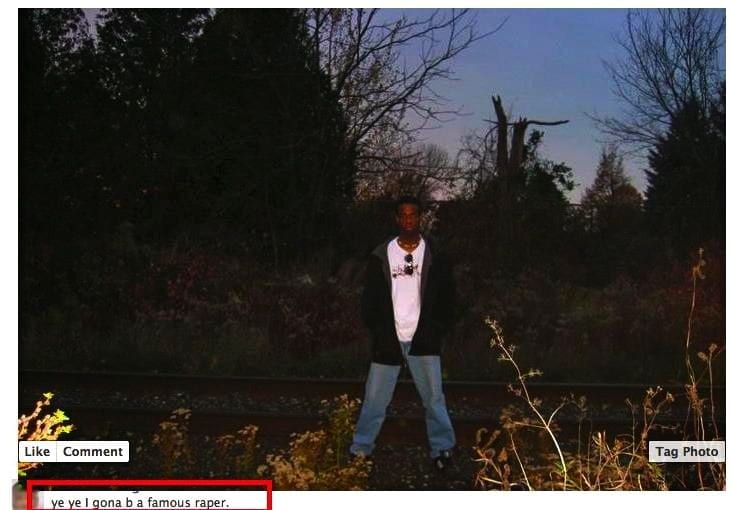 This guy is the epitome of cool, or maybe not.
He may have a mean look and confident stance that puts him up there with the likes of Kanye West and Tupac, but behind this bad boy exterior lies an individual who just may be destined for a long stretch in San Quentin. English lessons may indeed be seriously uncool for an individual who has aspirations for a career as a gangsta, but in this case it could well mean the difference between lots of chicks and lots of dicks.
Gotta love it when guys like this take to Facebook.
Like this? Take a look at our guide to funny spelling mistakes on Facebook