If you want to find dumb people, look no further than the world's largest social network. Some of these people are not naturally dumb though, they have an excuse for their esteemed ignoramus staus. Best of all, their excuses are so lame that they look even dumber. Here are the 15 lamest excuses for spelling mistakes on Facebook ever conceived.
* Please note, this post contains some very strong language, look away now if you are easily offended.
The "o" on my keyboard is broken.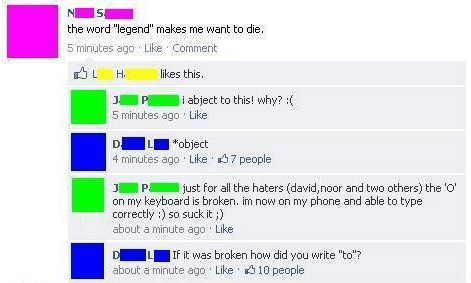 ---
I am not Mrs. Punctual.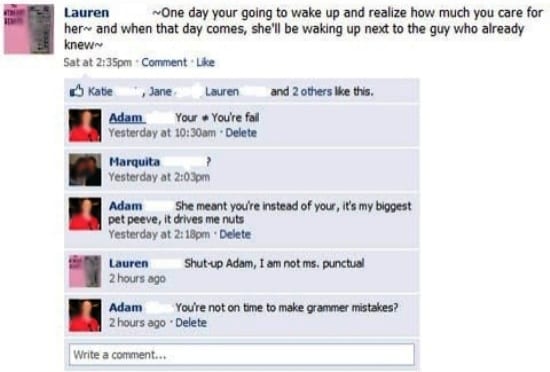 ---
The keyboard is too small.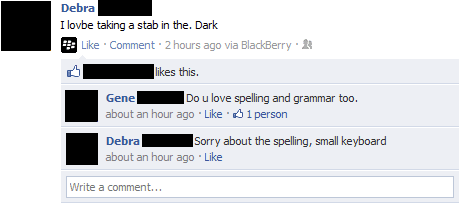 ---
I'm drunk and I am not looking at my spellcheck.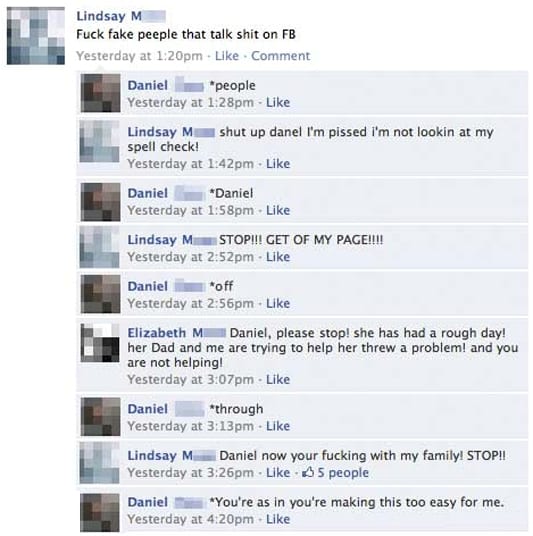 ---
It doesn't make any difference.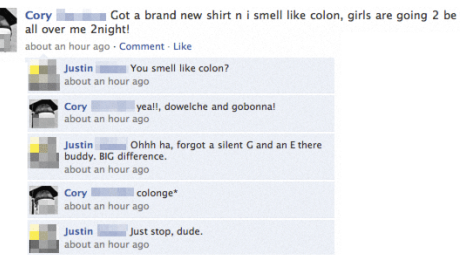 ---
It wasn't me, it was the autocorrect.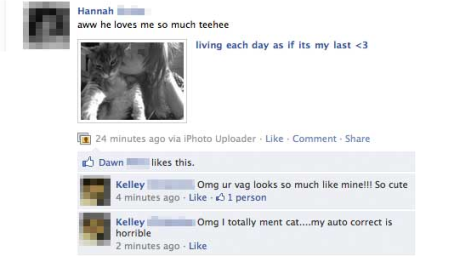 ---
It's Facebook, not English class.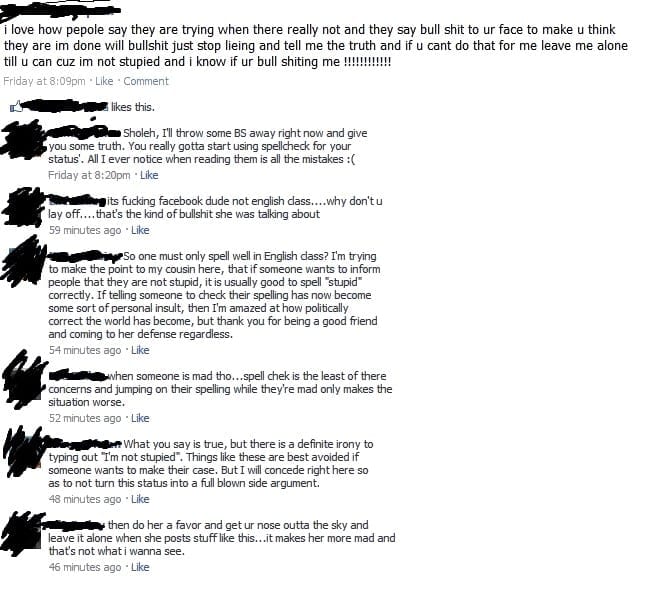 ---
My spelling is correct, you're the idiot.
---
I know how to spell, I just don't try.
---
It's not my fault.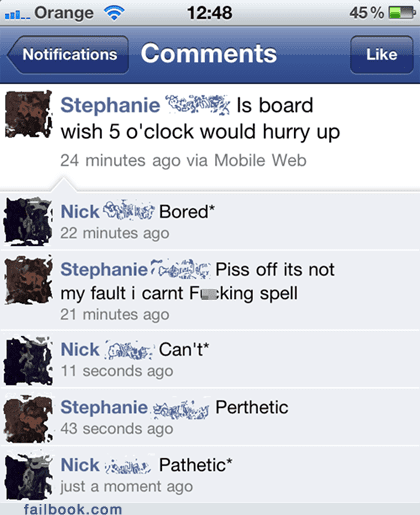 ---
It was incorrect on the place I copied and pasted it from.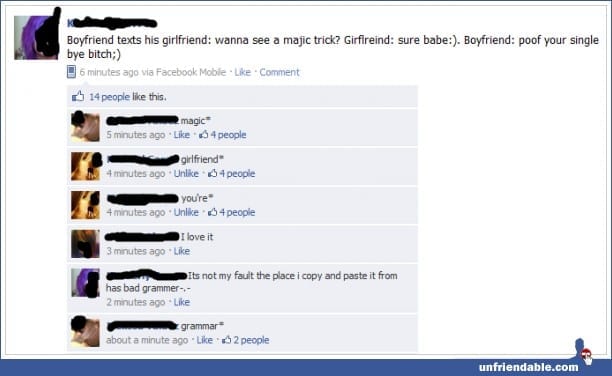 ---
I wrote it that way on purpose.
---
I'm not a teacher.

---
That's how I always speel.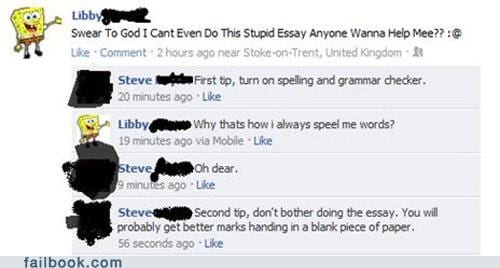 ---
I'm good at Math, not English.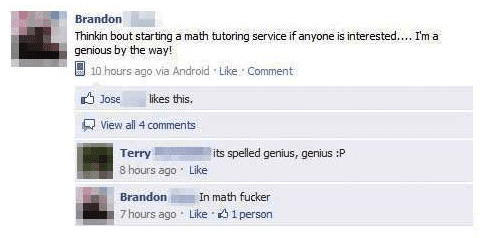 Related posts: