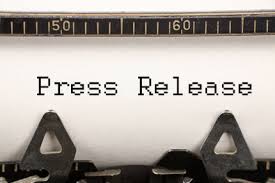 Writing a press release provide an important means through which you can communicate the latest news and information about your business.
It is important that you recognize that the information you issue within your release and the way it is written communicates a great deal about the professionalism of your organization; as such, you should always ensure that any news releases you issue are error free and formatted correctly.
Here is a very quick and simple guide to writing and formatting a press release.
---

Create a headline. The headline should summarize the key points of the press release and should be short and succinct. One effective method of writing a headline is to write the press release first and then extract a small number of keywords that summarize the content.
Write the headline in present tense and try to be creative in order to grab the reader's attention.
Highlight the headline in bold with a font size that is one point larger than the main text of the article.
---

Place the words "IMMEDIATE RELEASE" in capital letters on the left margin, directly above the headline.
---

Write the copy for the main body. The genre of a press release is very similar to a news report and should be constructed as such.
Start with the date and the city from which the press release is originating.
Commence with a paragraph that sums up the content of the press release.
Construct the opening sentence with an attention-grabbing sentence and then expand upon this in the following one to two sentences.
Keep the body short and to the point. Do not use any technical or complex vocabulary.
Try to incorporate as many facts and data as possible about the event or announcement. Consider who, what, where, when and why.
---

Describe the company in one or two sentences and place this information after the headline. Add contact information at the end of the press release that includes the following details:
The company's official name
Media contact name
Office address
Telephone and fax numbers
Email address
Web site address
---

Signal the end of the press release with three hash symbols (#) centered directly underneath the last line of the release.
If you need professional help writing a press release, check out our online editing services now.
Related posts: